Computing
At Whipton Barton Federation, we believe that technology plays a significant role in society today. Children are taught the skills and the correct morals, values and ethics to participate effectively and safely in this digital world which can only be achieved through a broad and diverse Computing curriculum.
Children in our EYFS classes learn to use technology in a responsible, competent and confident manner on a day-to-day basis during their independent learning through the use of Ipads, Beebots and Microsoft Surfaces. Throughout their Reception year, children will begin to understand the scope of technology; using Google Earth to look at their local area and other countries around the world; using Purple Mash to design and create art work; and using Ipads to record their learning with photos and videos. The planned experiences and opportunities that the children encounter provided with them with firm foundations to build upon their knowledge and develop digital literacy for future learning.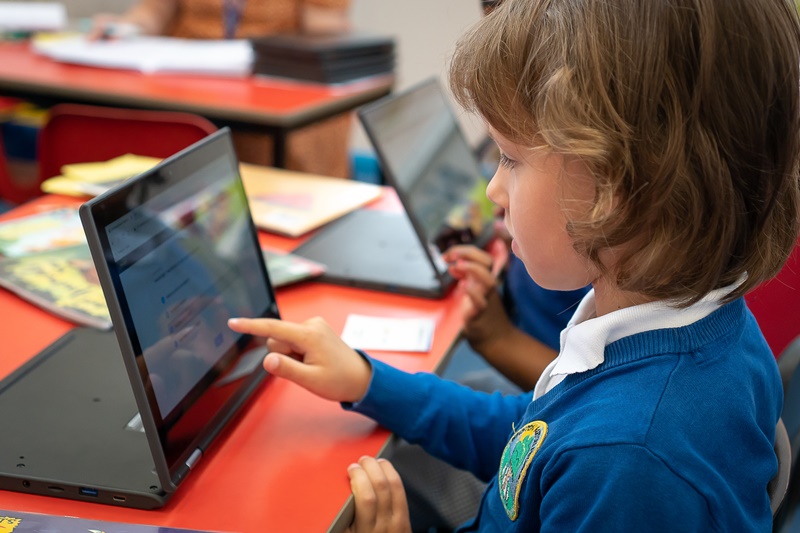 At the core of our Key Stage One and Key Stage Two Computing curriculum, children are introduced to a wide range of technology, including PCs, iPads and interactive whiteboards, allowing them to continually practice and improve the skills they learn. This ensures they become digitally literate so that they are able to express themselves and develop their ideas through information and computer technology.
Our Computing curriculum enables children to become effective users of technology who can:
Understand and apply the essential principles and concepts of Computer Science, including logic, algorithms and data representation;
Analyse problems in computational term, and have repeated practical experience of writing computer programs in order to solve such problems;
Evaluate and apply information technology analytically to solve problems;
Communicate ideas well by utilising appliances and devices throughout all areas of the curriculum.
Internet Safety
At Whipton Barton Federation, we take internet safety extremely seriously. We have an Internet Policy that provides guidance for teachers and children about how to use the internet safely. The first term of each academic year all children participate in e-safety lessons so that children understand how to stay safe online and report any concern they may have when using technology.