Our Classes
At Whipton Barton Federation our classes are named after inspirational people from different backgrounds who have gone on to achieve great success. These include authors, sports stars, scientists, activists and artists.
Each class has the corresponding 'Little People, BIG DREAMS' book and children learn about the lives of these incredible people which all have one thing in common - each one had a dream.
At Whipton Barton, we love these books for the empowering message that they give our children – no matter who you are, or where you come from, you can achieve amazing things.
Nursery
Armstrong Class - Nursery
Neil Armstrong
The first person to walk on the moon
Little Neil's dreams took flight when he rode on his first aeroplane as a child. After studying aeronautical engineering and spending time in the navy, he became a pilot. From there, he was selected to take a trip to where no human had gone before – the moon! Along with his team, Buzz and Mike, he was the captain of the Apollo 11. Neil took a giant step for humankind as the first person to ever step onto the surface of the moon.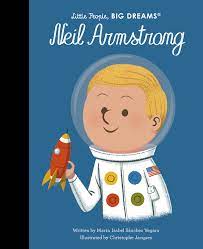 Pre-school
Picasso Class - Pre-school
Pablo Picasso
One of the world's greatest 20th century artists
Little Pablo grew up in an artistic household. His dad was an art teacher and helped grow his son's talent, teaching him to use oil paints. Later, he moved first to Barcelona and then to France, where he achieved significant success. Pablo went on to become one of the most influential artists of the 20th century. His artistic style inspired many movements in art, music and literature, which we still see today.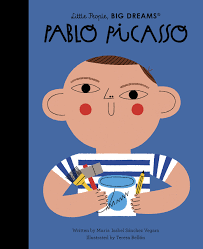 Reception
Nightingale Class - Reception
Florence Nightingale
The founder of modern nursing
Growing up in an upper-class family, it was expected that Florence would find a husband and live a life of luxury – but that kind of life wasn't for her. Her calling was caring for the sick and the poor, so she followed her passion with her whole heart and trained to be a nurse. When war broke out, Florence travelled to nurse wounded soldiers but found that the hospitals were so dirty that they were making people ill! This experience inspired her to lead a healthcare revolution and she became the mother of modern nursing, introducing care practices that are still followed today.
.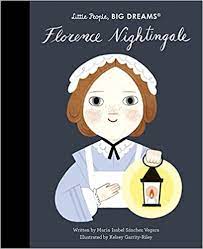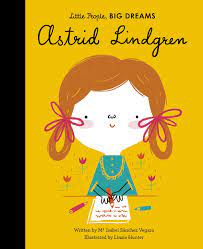 Lingren Class - Reception
Astrid Lindgren
One of the world's best loved authors
Little Astrid grew up on an old farm in Sweden. Her childhood was very happy - so happy that she never wanted to grow up. When she was four, her friend Edit read Astrid her first story. Suddenly, the entire place was filled with giants, witches and fairies and they all came out from a magic object called a book. Astrid did her best to learn how to read, and once she started, she couldn't stop! Soon, there were no books left to borrow from the library or her friends so Astrid began to write her own. She went on to become one of the world's most renowned authors.
Year One
Shackleton Class – Year 1
Ernest Shackleton
The fearless Antarctic adventurer
When Ernest Shackleton was young, he longed for a life of adventure. After a career in the Merchant Navy, he joined a landmark expedition to try to reach the South Pole for the first time in history. Although he had to go home early, he never gave up. His own expeditions set new records for the closest anyone had ever been to the South Pole and he is remembered now as a courageous and inspirational leader.
.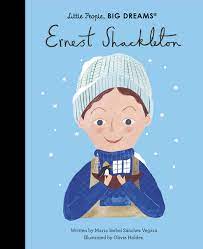 .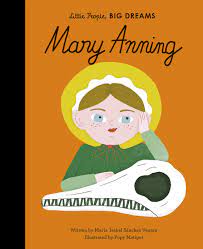 Anning Class – Year 1
Mary Anning
The mother of palaeontology and daring fossil hunter
When Mary was little, her family was very poor. She used to help her dad to comb for shells and bones high up on dangerous cliffs. After receiving a book as a gift from a kind benefactor, Mary learned all about fossils. She continued to hunt for them and made the startling discovery of a complete skeleton of an ichthyosaur. Sadly, she wasn't allowed to study along with all the other men, but she carried on making her own discoveries and advising the Geological Society when they needed help. It took a lifetime to receive recognition but we all remember her now as the mother of palaeontology.
Year 2
Parks Class – Year 2
Rosa Parks
The mother of the freedom movement
Rosa Parks grew up during segregation in Alabama, USA but she was taught to respect herself and stand up for her rights. In 1955, Rosa refused to give up her seat to a white man on a segregated bus, sparking the Montgomery Bus Boycott. Her decision had a huge impact on civil rights, eventually leading to the end of segregation on public transport.
.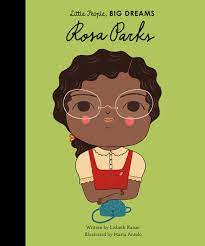 Andersen Class – Year 2
Hans Christian Andersen
The father of fairy tales
When Hans Christian Andersen was a little boy he treated storybooks as jewels to be treasured. He wanted to perform on stage, but was always cast as in small roles. Luckily, through the theatre, he found a love for writing. He wrote about both the ordinary and fantastic, in stories like 'The Ugly Duckling' and 'The Little Mermaid.' His stories became famous all over the world, and were loved and adored by generation upon generation of children who marvelled at these well-told gems.
Year 3
Goodall Class – Year 3
Jane Goodall
The world's foremost expert on chimpanzees
When Jane was little, her father gave her a toy chimpanzee named Jubilee. This inspired her lifelong love of animals and she went to study them in the wild as soon as she could. Jane lived with chimpanzees in their natural habitat and became famous for her pioneering approach to research. She now educates the public on animal rights and campaigns for environmental issues around the world.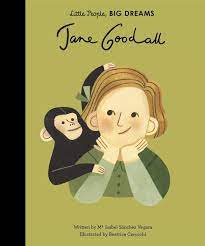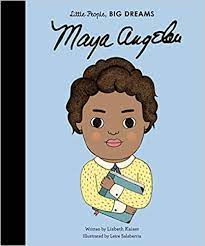 Angelou class – Year 3
Maya Angelou
The powerful speaker, writer and civil rights activist
Maya Angelou spent much of her childhood in Stamps, Arkansas. After a traumatic event at age eight, she stopped speaking for five years. However, Maya rediscovered her voice through wonderful books, and went on to become one of the world's most beloved writers and speakers.
Year 4
Pankhurst class – Year 4
Emmeline Pankhurst
An inspiring women's right activist
As a child, Emmeline Pankhurst was shocked at the inequality of men and women that she saw all around her. When she grew up, she never stopped fighting for women to get the vote, inspiring other women to demonstrate, go on hunger strike and protest for the cause.
.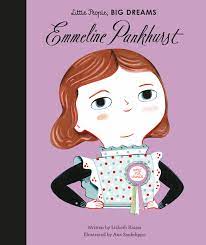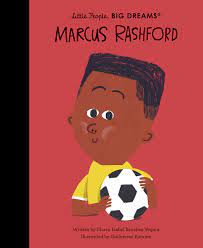 Rashford Class – Year 4
Marcus Rashford
World famous footballer and campaigner against child hunger
When Marcus was young, he had a family that loved him and a talent for football. His mum, Melanie, worked long hours to provide for her family, but sometimes she would go without food herself to make sure that her children had enough to eat. With his mum's support, Marcus pursued his dreams and progressed through the youth academy at Manchester United Football Club. He worked hard and trained for years to reach the top of the game, making his debut in the Premier League in 2016. But no matter how successful he became, he never forgot where he came from and his experience as a hungry child. When schools were closed during the Coronavirus pandemic of 2020, the situation left schoolchildren without the free meals that they would have had. Marcus took it upon himself to lead a nation-wide campaign to ensure that no child would go without food.
Year 5
Jordan Class – Year 5
Michael Jordan
One of the greatest basketball players of all time
Little Michael wanted to be the first at everything – especially if that meant beating his older brother. One day, he came home crying... he'd been rejected from the basketball team at school. With his mum's message of 'go out and earn it' ringing in his ears, Michael practised all summer. Soon he was the star of the team, going from school, to college, to the Olympics.
After six titles, more than 1,000 games and exactly 32,292 points, MJ had become a sporting legend, who encouraged kids to 'make it happen!'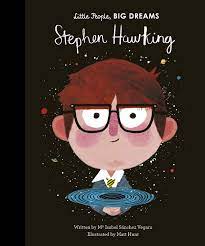 Hawking Class – Year 5
Stephen Hawking
The genius physicist and author
As a child, Stephen used to look up at the stars and wonder what else was out there. After gaining his education at Oxford University, Stephen went on to make a groundbreaking discovery to do with black holes: Hawking radiation. Although his health was declining due to MS, Stephen was more determined than ever to study and share his findings with the world. With his trademark voice and wit, Stephen brought science to everyone and became loved around the world.
Year 6
Turing Class – Year 6
Alan Turing
Genius code cracker
Alan grew up in England, where his best friends were numbers and a little boy called Christopher. When his young friend died, Alan retreated to the world of numbers and codes, where he discovered how to crack the code of the Nazi Enigma machine.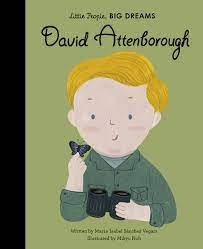 Attenborough Class – Year 6
David Attenborough
The inspiring broadcaster and conservationist
Little David grew up in Leicester on the campus of a university, where his father was a professor. As a child, he spent hours in the science library, collating his own specimens and creating a mini animal museum. When he was old enough to go to university, he studied science and zoology – but what he wanted most of all was to be close to the animals he was studying.
So, he started working in television, visiting animals in their natural habitats and telling the world the untold stories of these animals. Little David went on to become one of the most celebrated environmentalists on the planet, teaching generation after generation about the importance of the natural world.